Meaning
What does Years of Academy Training Wasted mean?
Years of academy training wasted is a famous quote from Toy Story, exclaimed by Buzz Lightyear after he is presented with the fact that he is a toy.
Online, the quote is used as an image macro, in relation to time spent in vain.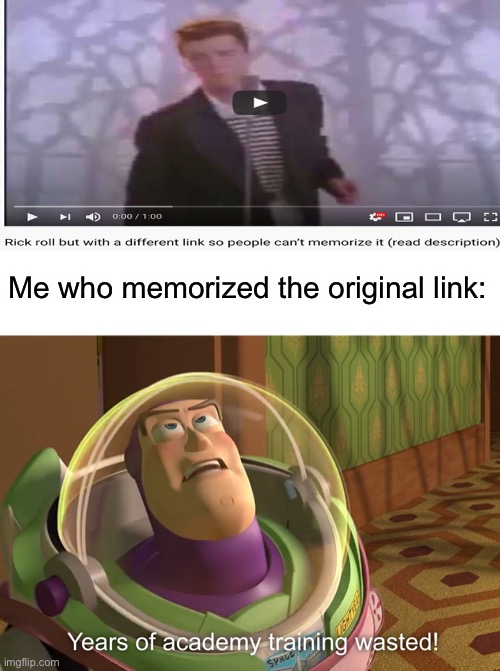 Origin
What's the origin of Years of Academy Training Wasted?
The iconic animated film, Toy Story was premiered in the US on November 22nd, 1995.
It revolves around the secret life of conscious toys, and the arrival of a new toy, Buzz Lightyear, who has trouble accepting the fact that he is just a piece of plastic, created for the entertainment of human children.
In one of the scenes, he makes the exclamation "years of academy training wasted" after facing the truth.
Spread & Usage
How did Years of Academy Training Wasted spread?
The first case of the meme was used on Tumblr as a GIF in 2012, which served as the foundation to the image macro, which was first posted on Instagram in 2018.
In 2019, the format spread on Reddit, where it had seen further growth in its popularity, later emerging on various other sites.