Meaning
What does Sunday Funday mean?
Sunday Funday is when the two best days of the weekend, Friday and Saturday, are over, but you are not quite ready to end the party.
We all know, Fridays are for the men and Saturdays are for the boys, but what comes after?
That's where "Sunday Funday" begins!
You can either not go to bed at all after Saturday's party and go straight to "Sunday Funday", or you can get a few hours rest and start again Sunday morning, no matter what, we are partying again!
You often start with easy drinks such as Mimosas, or the good ol' hangover cure Bloody Mary, not to mention the drink that was named after the day itself: a "Sunday Funday" shot, that will help you keep the party going while day drinking away in the Dawn of the final day.
Luckily, since you started early, you'll be wasted and soon passed out by late afternoon, and will get plenty of sleep till work or school on Monday!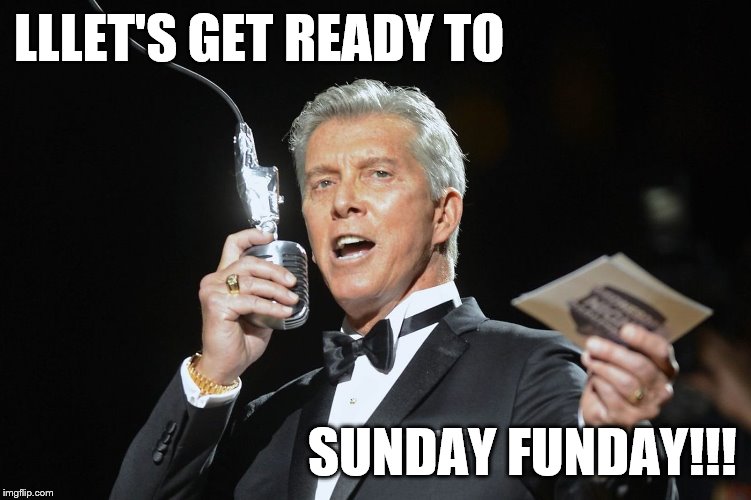 Origin
What's the origin of Sunday Funday?
The term was first defined online in 2006, but wasn't much searched for until 2010, when interest for the wordplay quadrupled, according to Google Trends.
"Sunday Funday" images started out as motivational posters, followed by memes that begun circulating the internet in 2011.
Spread & Usage
How did Sunday Funday spread?
"Sunday Funday" memes are particularly popular on platforms such as Pinterest and "milder" meme platforms.
Rather than shitposting or general offensive memes, they are shared to brighten your day, and are one of the meme topics that are particularly shared by moms on Facebook.
Reggae fusion band Magic! released their single "#Sunday Funday" in 2015, singing about how great Sundays are compared to all the other days.
Another popular musical release, named after the meme is the 2020 single of Montana Tucker, "Sunday Funday".
Over the years, various party related phenomena have been named after "Sunday Funday", including a pool party series, the "Sunday Funday Pool Crawl" as well as drinks and various food products.